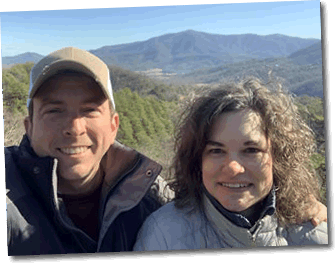 We are a locally owned family business and we've served the Northwest GA area since 2006. Why did we choose the painting and pressure washing industry? Simply put. We love to paint! Seeing the transformation of rooms and exteriors of homes and businesses with a fresh coat of paint is very satisfying. But most important is seeing the faces of our customers light up after their project is completed. We've been able to stay in business year after year because of our customers. They understand the value of hiring a trustworthy, reasonably priced Northwest, GA painting company.
Whether you have a small project or a large project we give the same amount of time, and attention to detail that's necessary to provide you with a quality, professional paint job that you can be proud to show your family and friends. When you hire ProPainters, you're not hiring a franchise, you're hiring a family owned, family oriented business, that understands the value of a dollar and we're going to work hard to earn your business for years to come. We want to be your #1 professional painter.
To put your mind at ease we are insured and bonded. We'll provide you with a copy of proof of insurance at your request. As an added bonus to put your mind further at ease we are proudly an accredited member of the Better Business Bureau. We are serious about being one of the most trustworthy professional painters around. Are you looking for a professional painter? Is your home or business in need of pressure washing or fresh paint? Call us today for your FREE quote!
And remember. We love to paint!