Commercial Painting in Catoosa County, GA
We paint commercial building interiors and exteriors.
The appearance of your commercial building both inside and out is important to maintain your professional image.  A great-looking professional paint job can help improve and clarify your branding so you stand out, make your space more inviting, and help customers and employees improve their perception of your establishment.  If your commercial interior or exterior needs to be repainted you've come to the right place!
Why Do You Need Your Commercial Space Painted?
Are you leasing a new commercial space and want the colors to match your brand?
Maybe you're looking for a fresh modern look for an older building?
Do you need to improve your buildings curb appeal?
ProPainters is a top-rated commercial painting contractor based out of Murray County, Georgia and serving Northwest Georgia.  We specialize in painting commercial interiors and exteriors.  Over the years we've earned a stellar reputation for our fast, efficient service, and the outstanding results we're able to deliver for each and every one of our commercial clients.  Our experienced team of painters specialize in painting all types of surfaces on commercial buildings with a variety of different coatings depending on the substrate you need painted including wood, metal, cement, and more.
Commercial Painting Services We Offer:
Commercial interior painting
Commercial exterior painting
Restaurant repainting
Retail store repainting
Residential development painting
Metal building and warehouse painting
Architectural coatings
Whiteboard finishes
Textured finishes
We understand the value a beautiful color scheme can bring to your business and the painting we do inside and outside of your commercial building is one of the best methods of advertising we have too.  We know when somebody asks you "who painted this place!?" you're going to tell them "ProPainters!"  It's why we undertake all of our commercial projects with the highest level of attention to detail.  The result is always a top quality finish every single time that keeps your business looking sharp.
With ours years of commercial painting experience on small and large projects we've streamlined the process of painting commercial buildings down to an absolute science.  We never promise anything we can't deliver but we'll always deliver more than what we've promised and you'll always be happy with our work!
The appearance of your business to the public is important to you, and it's important to ProPainters as well.  Before you consider tendering out bids for your upcoming commercial painting project give us a call.  We'll be able to provide you with high quality, efficient painting services at a fair price.
Why Choose ProPainters For Commercial Painting?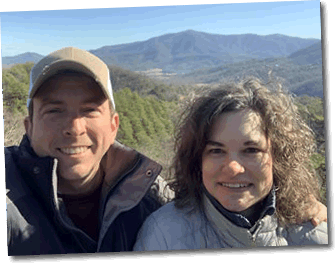 We have a solid track record of happy and satisfied customers, many of them calling on us again and again for their painting needs and also referring us to their friends and family.  It's through the quality of our work that our business continues to grow.When you choose to hire ProPainters to paint the interior or exterior of your commercial building you're partnering with a team of professional painters with decades of combined exterior painting experience.
Owner (Jonathan Trammell) is present on every project and takes great pride in the work that ProPainters completes in our customers buildings.  We care about your commercial painting project and we want to make sure we do the best job we possibly can so your business looks the best it can.  We provide unbeatable value, we keep your property spotless, we can work around hectic schedules, our pricing is fair, and the quality of our finished painting work is unmatched.
If you'd like to schedule an estimate for your commercial painting project then give us a call (706) 280-2532 or fill out our online contact form and we'll get right back you.