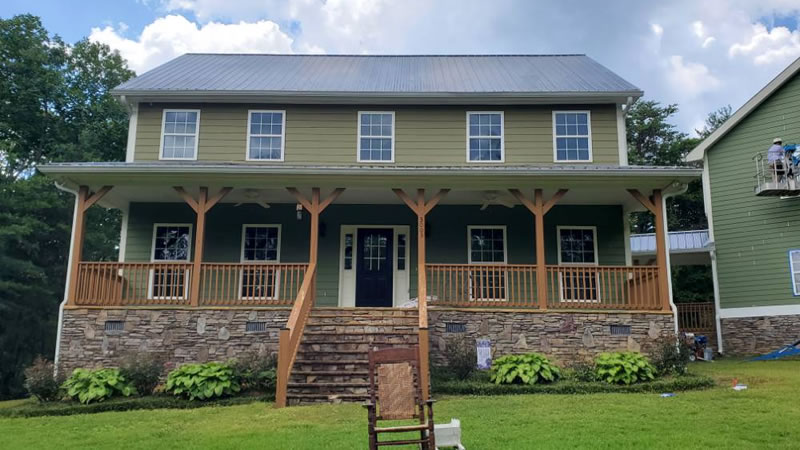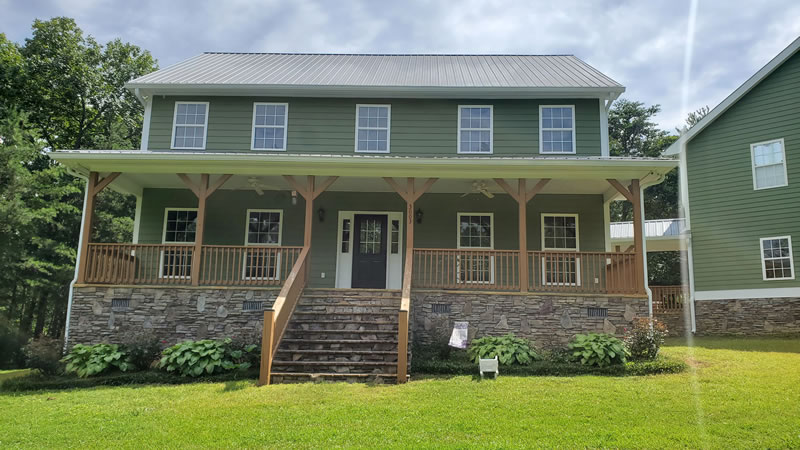 Pro Painters completed this exterior painting project in Calhoun GA.  The homeowners weren't happy with the faded green color and wanted to freshen it up.  It's hard to see how bad their existing paint was in the photos but it was in definite need of a repaint.  The Pro Painters team was extra careful with our prep work and because it was a two story home we needed to use a man-lift to complete the upper story.
Time To Completion:  Start to finish this project took about 4 days.
These Are The Before Photos
(click to enlarge)
These Are The After Photos
(click to enlarge)
Why Choose ProPainters To Paint Your Exterior?
When you choose to hire ProPainters to paint the exterior of your home or building you're partnering with a team of professional painters with decades of combined exterior painting experience.  We have a solid track record of happy and satisfied customers, many of them calling on us again and again for their painting needs and also referring us to their friends and family.  It's through the quality of our work that our business continues to grow.
Owner (Jonathan Trammell) is present on every project and takes great pride in the work that ProPainters completes in our customers homes.  We care about your exterior painting project and we want to make sure we do the best job we possibly can.  We provide unbeatable value, we keep your home spotless, our pricing is fair, and the quality of our finished painting work is unmatched.
If you'd like to schedule an estimate for exterior painting then give us a call (708) 280-2532 or fill out our online contact form and we'll get right back you.